Recreational Sports Network (RSN)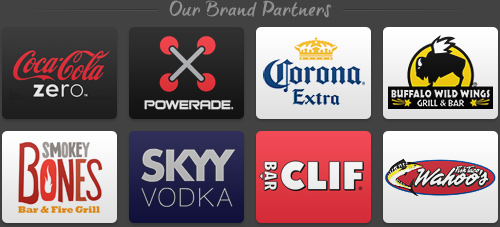 Looking to earn sponsorship revenue for your league?
Join the Sportsvite RSN, an aggregate network of sports leagues proven to attract large brands that are looking to reach the adult rec athlete demographic.
Create Your League & Join The RSN
Already have a league on Sportsvite? Look for the 'Join the RSN' link on the left side menu of your league profile
What is the RSN?
The Sportsvite RSN consists of hundreds of league partners that work with Sportsvite to attract national advertising and sponsorships. The Sportsvite RSN currently consists of over 100 leagues that have a total of 50,000 teams and 1,000,000 recreational athletes with additional leagues and organizations joining every day.
E-mail Brian Litvack at brian [at] sportsvite [dot] com if you have questions or would like more information on the Sportsvite RSN program.
"The sampling plan that [Sportsvite] put together was the best part of the program, and really helped us stay on track the entire year." — Corey Clark, Field Marketing
Clif Bar & Company
"We absolutely want to maintain our relationship with Sportsvite and the RSN. It is a great value add to our membership." — Russ Burchard, Director of Marketing
Big D Sports & Entertainment
Recreational Sports Network Case Study

League Sponsorship — Smokey Bones Bar & Fire Grill sponsored recreational sports leagues in the Sportsvite RSN in 30 local markets. Smokey Bones provided teams and venues with gift cards, promotional materials and created special group experiences for league partners. Teams and players were encouraged to visit Smokey Bones locations after their sports events and activities for special team and group discounts.
Smokey Bones sponsorship included many leagues in the Sportsvite RSN including Miami Sport & Social Club, LI Hoops Basketball, Tampa Bay Club Sport, and Tyngsboro Sport Center.

Why Join The Sportsvite RSN?
Earn revenue from targeted advertising and sponsorship campaigns from major national brands.
Be showcased in Sportsvite league directory as featured league partner.
Membership in the first ad/sponsorship network focused on recreational sports.
Access to information and case studies on sponsorship sales best practices.
Recognition as a top rec sports league.
How Does It Work?
Complete the RSN form to provide us sales information about your league(s). Joining the RSN is part of the league profile creation process (or look for the 'Join the RSN' link on the left side menu of your existing league profile).
Sportsvite sources advertising and sponsorship campaigns, then contacts you if there is a match.
Choose any campaigns we offer; there's no obligation or cost.
Sportsvite manages client and partners in execution of the campaign.
Sportsvite sends you a check!